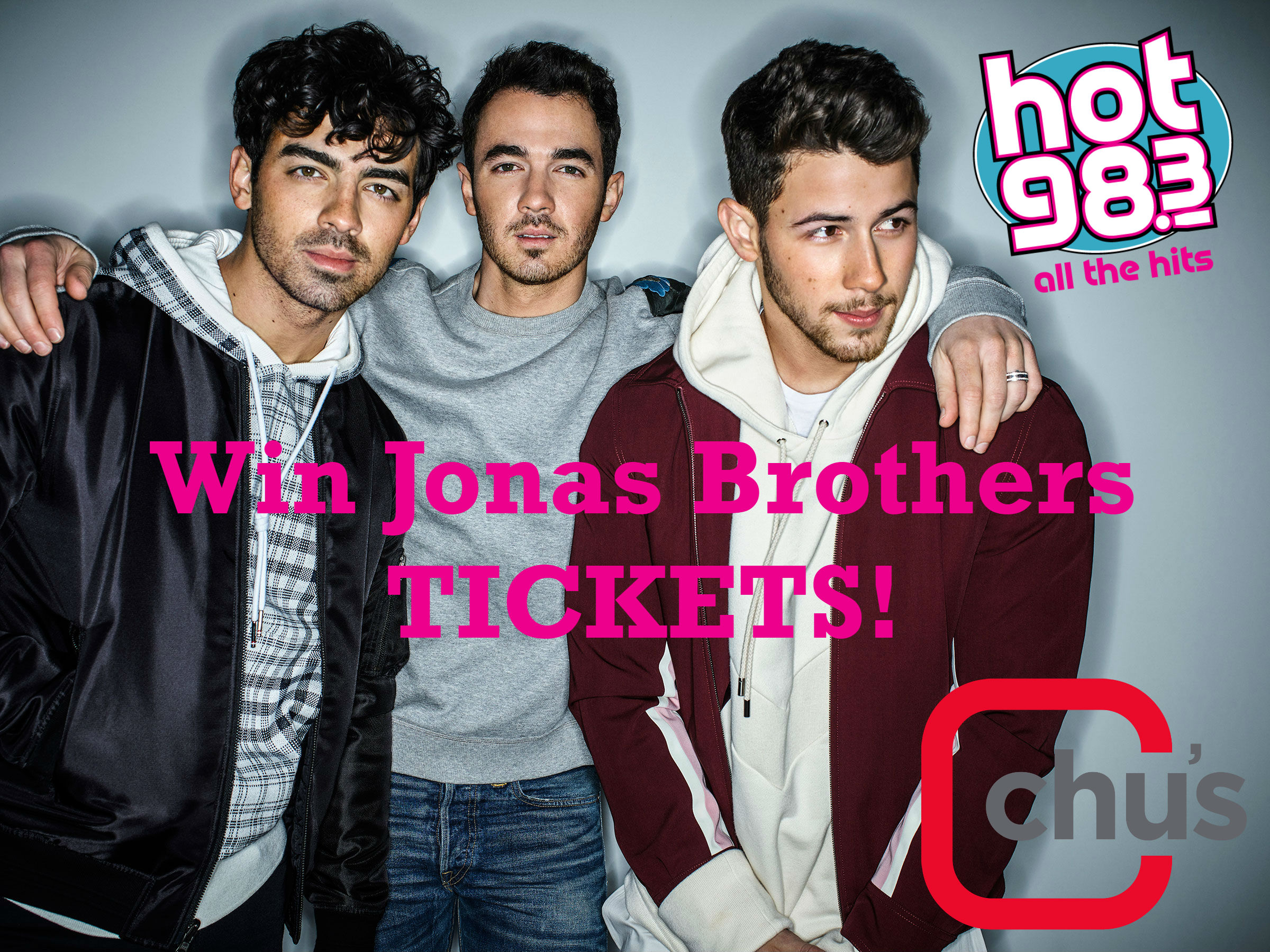 Hot 98.3 wants to hook you up with tickets to go check out the Jonas Brothers at Vystar Veterans Arena in Jacksonville on Sunday, November 17th!
Just go visit any participating Chu's store now to sign up to win 4 tickets! On Saturday, November 9th Hot 98.3 will broadcast live from the Chu Mart on Wilmington Island located on 7726 Johnny Mercer Blvd starting at 2 pm for your last chance to sign up and WIN!
That day we'll choose 1 winner to score the tickets! Find out more about Chu's Mart and their locations here!